Grade Level

Pre-K
Elementary
Middle School
High School
College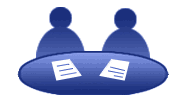 Teacher conference footage now available.
Understanding a teacher's thinking before and just as importantly after a lesson can shed new light on teaching practice. For this reason Educational Impact now offers pre and post conferences with many of the real classroom teachers who are featured in our academy. Look for this icon on the title card to see which classrooms include teacher conferences.
Find these classrooms in our academy and current subscribers can watch these lessons now.